The COVID-19 global pandemic has forced filmmakers to adjust styles. Director Stephanie Laing uses the lockdown as a backdrop for her (mostly) Zoom setting for the familial comedy/drama Family Squares.
The Worth family matriarch Grandma Mabel (June Squibb) is on the verge of death. Her final wish is to bring her family together, but unfortunately, COVID-19 is in the way and no one can be physically there. Meeting over Zoom, the family gathers as Mabel passes away.
Along for the ride are Mabel's two children (Henry Winkler and Margo Martindale), wife (Ann Dowd), five grandchildren (Judy Greer, Billy Magnussen, Scott MacArthur, Casey Wilson, and Timothy Simmons), her granddaughter (Elsie Fischer), as well as the funeral director/estate lawyer (Sam Richardson), and her nurse (Zoe Chao).
Through a series of pre-recorded farewell messages, Mabel reveals a series of long-buried family secrets with large-scale consequences. As they begin to come together physically, the family soon realizes that while you can't choose your family, you can choose to be friends with them.
While the majority of Family Squares takes place over Zoom, the action takes place elsewhere as well. Phone conversations show each character (usually in split-screen) and hear how they react to both sides of the conversation. Unfortunately, this splits the audience attention. Not to a degree where the audience doesn't care, but where not enough attention can be paid to all parties.
The film smartly stays focused on the family. Embezzlement, resentment, abdicated responsibility, abandonment, grief, and putting on a brave face all feature prominently. Despite all of the negative, there is an obvious deep-seeded comfort and history with each character. Not only do they share a bond of shared history, each set have additional individual histories apart from the whole.
As family secrets are exposed, each character learns how to approach their lives with this new information. It not only affects how they will adapt going forward, but how they will treat each member of the family. It's not just about how they feel, but how their family relationship has to adjust in order to survive.
Each cast member does their specific thing very well. Martindale and Dowd radiate respectability, while Greer exudes nervous energy. Magnussen plays cynical charm, while MacArthur is crudely hilarious. Winkler sticks to aloof pleasantries, while Wilson nails the motormouth soccer mom. Despite Squibb dying in the first ten minutes, her frequent messages are a welcome respite from the family squabbles. Richardson provides the bulk of the pure comic relief.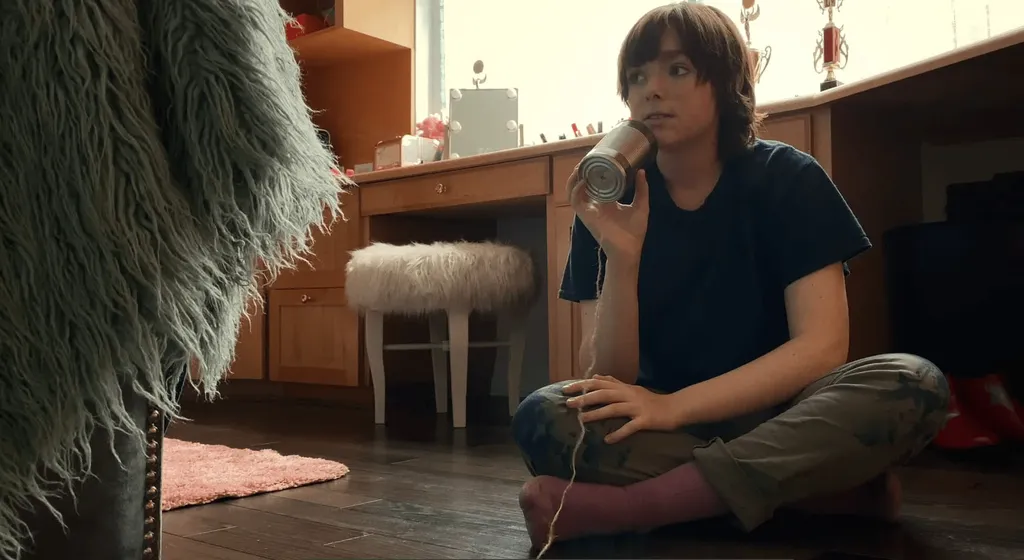 Simmons gets to play the most against type. Frequently relegated to annoying sidekicks who are out of their depth, he plays a doting father who doesn't know how to communicate with his daughter. Fisher borders on the too-cool-for-the-adults teenager, but her annoyance with her family is quickly justified. Additionally, she is revealed to be decidedly uncool. Fisher's relationship with the different members of the family may not be the most complex, but is the one with the most layers.
Filmmakers have been forced to get creative with a global pandemic raging. With Family Squares, director Stephanie Laing tries her best, but there only so much depth can be reached through a computer lens. With Laing's simple script and a deft cast, the film is still worth seeking out for an enjoyable 93 minutes.
Family Squares is available to watch on demand beginning Friday, February 25
Score: 3.0/5.0