Rich with atmosphere and well-rounded characters, Invasion, the new sci-fi series Apple TV+, provides a small-scale look at what a global event can have on a few normal citizens. Created by Simon Kinberg (producer of The Martian), the opening three episodes establish realistic characters and how the problems in their lives pale in comparison to a mysterious alien invasion that begins on Earth.
Five individuals face their own problems on Earth before aliens enter the picture. In Oklahoma, Sherriff John Bell Tyson (Sam Neill) searches for meaning on his last day before retirement.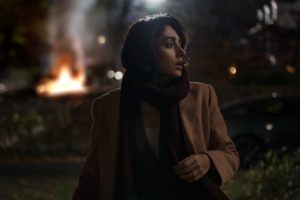 Meanwhile, in New York, Aneesha Malik (Golshifteh Farahani) deals with the problems with her children and her wayward husband. In Japan, space communications expert Mitsuki (Shioli Kutsana) deals with her job and the departure of her secret astronaut girlfriend.
Over in London, Casper Morrow (Billy Barratt) deals with bullies, school crushes, and his epilepsy. And in Afghanistan, Trevante Ward (Shamier Anderson) has to keep his military unit together while his marriage falls apart.
Each character faces their own struggles as strange occurrences take place across the globe and among the stars.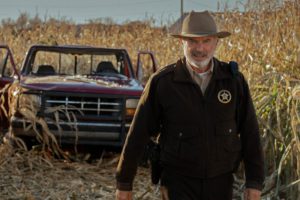 Through three episodes, the invasion is limited to strange occurrences around the world, including rolling blackouts and cell phone failures. Thus far, all the drama is linked to humans and their interactions with each other.
Though Neill is as dependable as ever, his perspective never feels primary to the action. In the first episode, most of the attention is placed on Kutsana and her relationship. Kutsana deals with the trauma of loss in a unique way and doesn't keep her emotions one-note. Her storyline is the one the audience is most drawn to and with the most layers.
Farahani probably has the most screentime of the five main characters and she puts it to effective use. She walks a tightrope of wanting to shield her children from physical and mental pain, while also trying to keep the shattered pieces of her own life together. While her husband keeps making continually bad decisions, Aneesha is decisive and realizes the gravity of the situation. Farahani lends warmth to a role that could have easily come across as cold.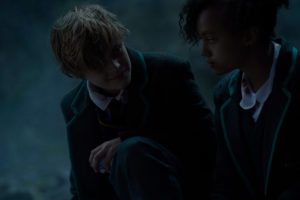 Anderson has less backstory to fill in the blanks of his characters' narrative. While the bulk of Anderson's acting is done through his expressive eyes and stature, his character feels lived in without the exposition to compliment it. Barratt hasn't had the opportunity to stretch his characterization yet, but he does have a nice monologue about his parents in the early episodes.
Through three episodes, Invasion proves extremely patient with the titular invasion. The show provides a lush look at the problems of each character, but this worldwide happening only acts as an interruption to the actual drama taking place in the characters' lives.
Patience may prove to be a virtue for viewers, but with one-third of the season already complete, some may wonder when this show will get going and when the aliens will do something that isn't behind the scenes.